The chararitics of an industrial videoscope
1.Most industrial videoscope has light weight. It can be used widely uesd in different working environment of diferent
industries. JEET videosope has light weight, it is durable, and it is able to used in differnt industries and in worse
working environment.
2. It has many advantages of rapid,accurate nondestructive. JEET videoscope has High-definition LED screen,touch screen
control,use finger zoom in and out, automatic report generation, 3D measurement.
3.Easy to use. Probe changeable,WIFI connection.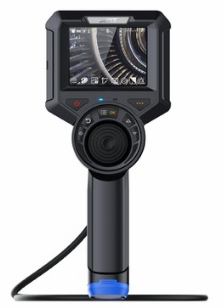 Shenzhen JEET Technology Co., Ltd is known as JEET VIDEOSCOPE, a high-tech enterprise located in the innovation city of Shenzhen, China. JEET is professionally researching, developing and producing all types of high-quality
visual testing (VT)
equipment, like
industrial videoscopes
, 
360°articulating borescopes
,
police security endoscopes
,
joystick endoscopes
,
automotive videoscope
,
UV videoscope
, and
3D Measurement Industrial videoscope
. JEET has variety Series of videoscopes, like S series, T35H series, T51X series, F series, Q series, etc.
1.Most industrial videoscope has light weight. It can be used widely uesd in different working environment of diferent