Nondestructive Testing (NDT) - Visual Testing (VT)
Introduction of
Visual Testing (VT)
Generally speaking, Visual Testing (VT) is a kind of visual inspection via human eyes. Currently, an industry videoscope is widely used to provide a VT solution in many industrial fields like Automotive Manufacturing, Precision Casting, Automotive Maintenance, Police security Checking, Aviation and Aerospace Area, Special Inspection Institute,Pharmaceutical Machinery, Material Analysis,Explosion-proof Detection, Power and Energy, Industrial Equipment, Life Environment, Military Industries, etc.
NDT includes penetrant testing(PT), magnetic testing(MT), ultrasonic testing(UT),eddy current testing(ET),radiographic testing(RT), leak testing(LT),infrared thermographic testing(TT or IT),acoustic emission testing(AT or AE),ect.
Advantages of VT:
The inspection method is simple, and it is easy to learn.
Do not have limitations of conditions of inspected object, such as materials, structure, shape,location,size,etc.
No need such a complex testing equipment.
The testing results is reliable, and the testing can be taken many times without any limitations.
Essential conditions of VT
Light source: for the common inspection, it needs at least 160 Lx illuminance. However, if it is used to inspect some small narrow areas or some places is not easy to reach, it needs at least 540 Lx illuminance. The light source comes from nature world or man-made.
Common tools:There are some common tools of VT, such as , welding inspection ruler, magnifying lens, plane mirror, videoescope, etc.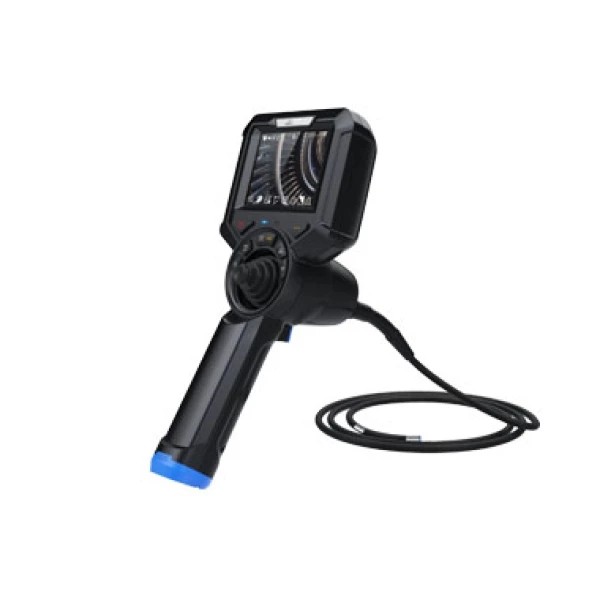 VT Method
Generally speaking, VT is used to check the surface of main components and parts of industrial object or equipment to find out flaws.
Direct visual inspection
Directly inspect only by human eyes or with using 6x magnifying glass to inspect.
Indirect visual inspection
Can not directly use human eyes to inspect, instead use a videoscope or other inspection equipments.
Common use inspection equipment
An industrial videoscope, it is a type of precision instrument composed of a display monitor and a flexible insertion tube with an optical lens and micro-camera sensor.
Shenzhen JEET Technology Co., Ltd
, is known as JEET VIDEOSCOPE, a high-tech enterprise located in the innovation city of Shenzhen, China. JEET is professionally researching, developing and producing all types of high-quality visual testing (VT) equipment, like industrial videoscopes, 360°articulating borescopes, police security endoscopes, joystick endoscopes, automotive videoscope, UV videoscope, and 3D Measurement Industrial Videoscope.JEET has variety Series of videoscopes, like S series, T35H series, T51X series, F series, Q series,etc.