Introduction of videoscope
A videoscope is called as an endoscope,borescope, or inspection camera, it is a type of precision instrument composed of a display monitor and a flexible insertion tube with an optical lens and micro-camera sensor. Videoscope is mainly used in medical field and industrial sector. In medical field, it is known as medical endoscope, and it is applied to check human body.
Industrial sector
In industry sector, it is calls as industrial videoscope, industrial borescope, industrial endoscope or industrial video borescope. Its function is to have a remote visual inspection of those narrow areas that are inaccessible to human eyes.The industrial videoscope is able to help many industries with their inspection and maintenance processes.
Industry videoscope provides visual testing (VT) solutions, and VT is a special inspection technology. Also, VT is a kind of Nondestructive Testing (NDT). NDT includes penetrant testing(PT), magnetic testing(MT), ultrasonic testing(UT),eddy current testing(ET),radiographic testing(RT), leak testing(LT),infrared thermographic testing(TT or IT),acoustic emission testing(AT or AE),ect.
In china, thanks to the rapid development of the industrial videoscope fabrication technique, currently the videoscope is widely applied in different industry sectors. Moreover, industry videoscope is able to used in deplorable working conditions, such as in high temperature,toxic gas environment, nuclear radiation environment or other places human eyes can not observe. It is mainly used to the inspection of automobiles, aircraft engine,pipeline, mechanical parts,etc. Also, videoscopes are able to effectively detect and inspect internal defects are not required to dismantle the equipment, damage the main components, and stop operating the devices. On the other hand, industrial videoscope is able to connect to camera, video camera, and computer for monitor, record, store and have image analysis to the target object for having accurate inspection.
To sum up, industrial videoscopes act as a vital role in industrial sector, videoscopes are able to effectively detect and inspect internal defects are not required to dismantle the equipment. The inspection of videoscopes are essential in ensuring the safety of industrial installations by detecting flaws to prevent the occurrence of dangerous accidents.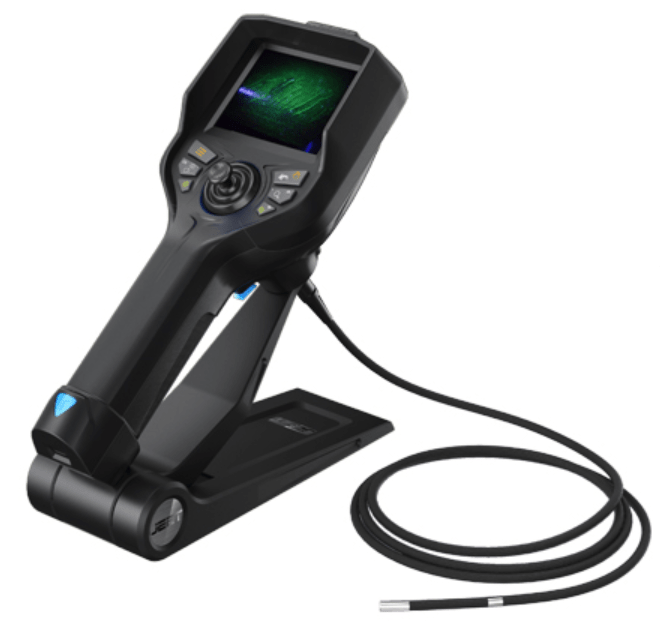 Shenzhen JEET Technology Co., Ltd, is known as JEET VIDEOSCOPE, a high-tech enterprise located in the innovation city of Shenzhen, China. JEET is professionally researching, developing and producing all types of high-quality visual testing (VT) equipment, like industrial videoscopes, 360°articulating borescopes, police security endoscopes, joystick endoscopes, automotive videoscope, UV videoscope, and 3D Measurement Industrial Videoscope.JEET has variety Series of videoscopes, like S series, T35H series, T51X series, F series, Q series,etc.
JEET has obtained more than 10 invention patents and software copyrights, passed ISO9001/14001 system certification. Jeet's product got CE, RoHS certificates, certificate from the Ministry of Public Security Testing Center and QC inspection report from Ceprei.