How to choose an industrial endoscope? The quality of the screen directly affects the image quality of the endoscope!
How to choose an industrial endoscope-the quality of the screen directly affects the image quality of the endoscope!
Among all the components of an industrial endoscope, the most intuitively seen by the customer is the screen. Sometimes the quality of the screen determines the main condition for purchasing an endoscope. Therefore, when purchasing an endoscope/videoscope, the screen size and screen material will be taken as important procurement indicators. However, you only care about the size or resolution of the screen, but don't care about the quality of the screen material. This is a big misunderstanding when buying. You know, the quality of the screen is related to many factors, such as screen material and bonding technology.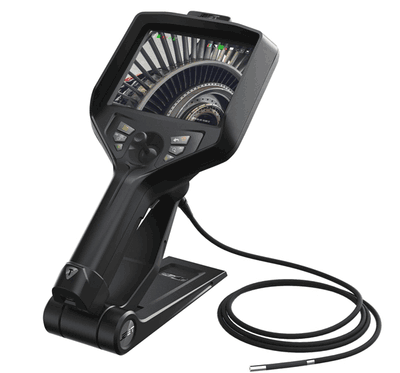 The THX endoscope
developed and produced by
Shenzhen JEET
adopts "Super TFT" LCD panel technology, commonly known as IPS screen. IPS technology is optimized and upgraded based on traditional TFT technology. IPS has fast color response, large viewing angle (210°in four directions), more realistic colors, excellent picture, strong sense of layering, especially suitable for moving image reproduction, no afterimages and smearing, especially suitable for industrial endoscopes , Which makes the detection image real and accurate. There is no water mark on the screen while saving energy and low power consumption. It is suitable for handheld lithium battery testing equipment. The same size, IPS technology can achieve higher resolution than ordinary TFT screens. With IPS hard screen HD resolution, you can view clear and bright images and natural and rich color effects from any angle, fully displaying professional image quality.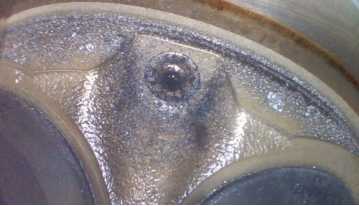 How about Shenzhen JEET Technology Co., Ltd?
JEET Technology has its production workshop and professional technical team and has also introduced the world's advanced production equipment, dust-free workshop, and production line to ensure the quality and technology of videoscope products.
JEET endoscope manufacturer has rich experience and superior industrial endoscopes, which can better communicate with customers. If you want to purchase industrial endoscopes, choose JEET Technology, I believe you will get a satisfactory answer here.
What is the goal of JEET Technology?
As we all know, it is not easy for industrial endoscope manufacturers to obtain good quality. After all, industrial endoscopes are relatively mature in foreign countries, with more functions, and can be matched with different products. In addition, there are many manufacturing processes of the industrial borescope, which require the cooperation of multiple departments. As a manufacturer, we need to overcome difficulties. So, the goal of JEET Technology is to make the best domestic industrial endoscope.